Here are some of my favorite things from around the web this week!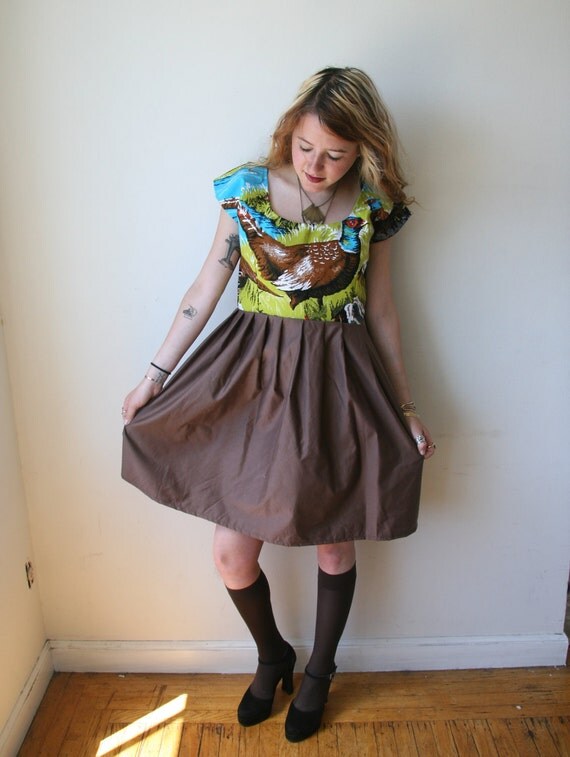 This
dress
from RustyCuts. I think to go with my animal theme a giant pheasant will be highly appropriate.
Gertie's
new book
! I've always wanted to learn to sew my own clothing and her style is perfect. Good fit and retro style. It comes out in September- so maybe I can gather some fabric and a machine before that!
And once I learn to sew I can make this adorable dress. Annika posted a
tutorial
over on her blog on how to make these dresses a variety of ways. She picks such great color combinations that I don't know if my dresses will ever look as bright and fun. But I can try!
This
crossed-stitched final fantasy board game! I love me some Final Fantasy. I'm really in to RPGs (dirty little secret). Merging nerding with crafting is just amazing!
These
tights
.
Kate
wore these and now I'm totally obsessed. THERE ARE GALAXIES ON MY LEGS.
What are you wanting this week?!