I love Mexican food. Most of the time when I am hungry and not exactly sure what I want for dinner, I settle on tacos, burritos or enchiladas. It is the comfort food that I never had growing up. For some strange reason, my family never ate at Mexican restaurants. It wasn't until High School that I discovered the pure magic that is re-fried beans. So I guess with all my Mexican food consumption lately, I'm just making up for lost time.
La Hacienda on Nolensville Road is my go-to place for quick, quality Mexican grub. The space is large and bright. The service is friendly and fast. The margaritas are enormous, and the food is good. They have a variety of food, ranging from the familiar chicken quesadillas to the more adventurous tripe tacos (my absolute favorite thing in the world).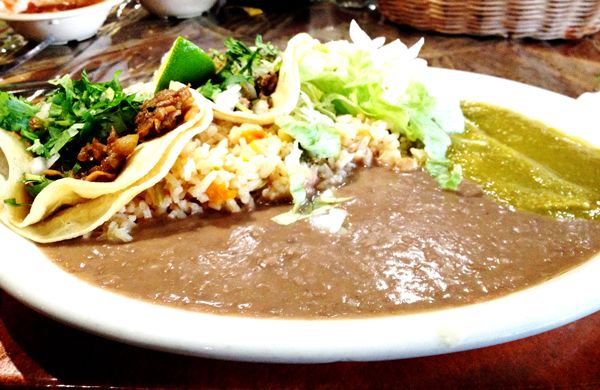 I'm on a personal mission to find the best
tripe
taco in Nashville. If you are new to this blog and don't know about my predilection for all the "gross" parts of the animal, I apologize. But I love to eat the stuff that most people find too gross. La Hacienda makes, hands down, the best tripe taco I have had in Nashville. The tripe is fried crispy, but still retains the soft chewy goodness. I feel that most people fry the S#*& out of it and it ends up tasting like burnt bacon. But really good tripe is heaven! I also had a beef tongue taco and a cheese enchillada. The enchillada was just OK, but the tongue was great. I'm going to go out on a limb and say that La Hacienda shines in the taco department.
Steve ordered a chorizo taco, a beef sope and a chicken enchillada. Steve's favorite meat product is probably chorizo. The dude puts that stuff in everything and if it's on a menu, that's what he orders. So Steve loved the chorizo taco. Surprisingly, this was our first sope. It tastes like a thicker tamale crust with meat on top. It was really good, but too thick for my taste. I like the flat tortillas better.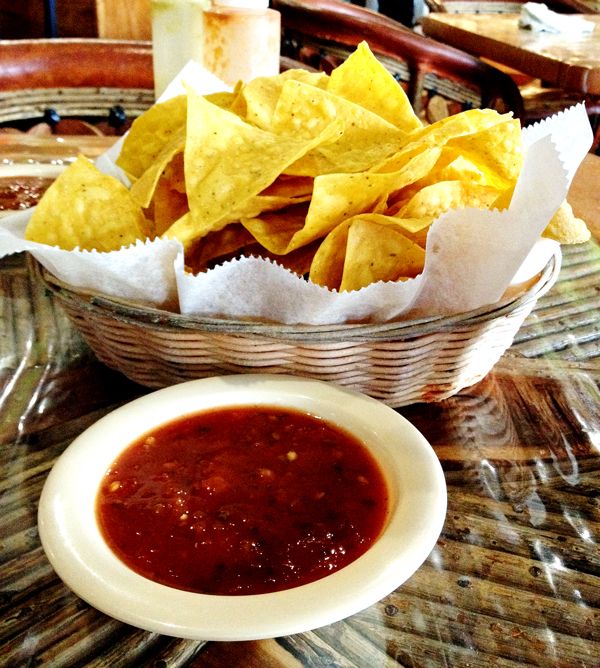 Oh and the chips?! They have really good fresh fried chips with some tasty salsa. Their salsa is just a bit more spicy than your average table offerings. All things considered, I really like this place. You really can't go wrong with grabbing some grub at La Hacienda. Oh, did I mention it's cheap? My whole plate of food was about $8!