On Halloween night Steve and I wanted to go out for dinner. I was over dressing up, having spent the better part of last weekend looking like a unicorn. And after the stress of the week, I did not want to cook. We wanted to go someplace "new." What we decided on was Suzy Wong's House of Yum, a midtown restaurant that Steve and I haven't been to in at least a year. Suzy Wong's is owned by Arnold Mynt, a pretty big Nashville food entrepreneur. Some of you may remember him from his brief time on Top Chef.
I don't have a good reason as to why I haven't eaten there in so long. I guess I just never think of it. For my Asian food, I usually prefer it to be as authentic as possible. This means driving to hole-in-the-wall places with no decor and just good food. My favorite Chinese place in Nashville is still China Cottage (very well worth the trip to Rivergate). Suzy Wong's is more Americanized, with tamer flavor. It also has a really nice ambiance and a kick-ass bar. So it's a trade.
For cocktails I ordered the lychee martini and Steve had the hibiscus margarita. My drink was clearly the winner. It tasted like vodka and lychee juice and not sugar or other sweeteners. It was strong, but still very drinkable. I didn't get much flavor out of Steve's drink. I don't know, I think it just missed the mark.
The menu at Suzy Wong's is great for sharing. They have a variety of small tapas style plates that you can snack on with your friends. Steve and I decided to order a few goodies off the small menu and share one regular entree. I think this is the way to go here.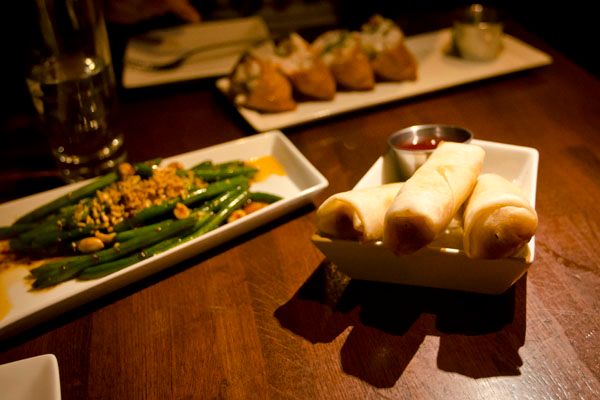 We started out with the marinated tofu pouches, Kung Pao green beans and the BBQ pork & Bacon spring rolls. My personal favorite was the tofu pouches. I really enjoyed the delicate vinegar flavor of the sushi rice and the saltiness of the nori strips. This was served with soy sauce, which I didn't use because I felt it over powered the more delicate flavors. The Kung Pao green beans were delicious. The peanuts they were served with soaked up all of the flavor. Personally, I felt they could have been a tad bit more spicy to live up to their name. And for the spring rolls, one can never go wrong with pork and bacon.
For our entree we split the Peanut Sauce Chicken Penang. For some reason, they served us curry without rice. I have no idea why. How else am I supposed to get that delicious sauce into my mouth?! I really enjoyed the potatoes and sweet potatoes in this dish. However, I found the carrots undercooked and a tad to crunchy for my liking (Steve disagreed; he prefers crunchier veggies). I also felt like this dish could have a little bit more spice to it. I wasn't blown away by the curry. I think I'm just more of a fan of sharing a lot of little dishes.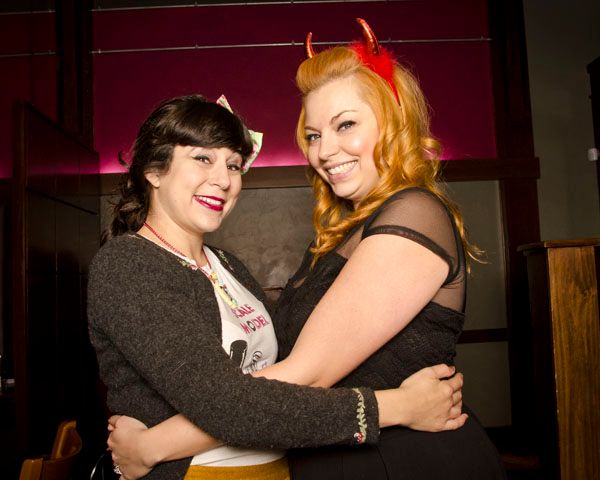 The bonus of eating at Suzy Wong's was that we ran into my friend Lauren and her fiancee Matt. Nashville is such a small place and I love running into friends. Lauren recommends the Asian Wonton Pulled Pork Nachos. She said she orders them every time they go.
Overall, Suzy Wong's is a solid pan-Asian restaurant. The fact that it offers everything from sushi, Chinese, Thai and even Indian means that there is something for everyone to enjoy on the menu. Also, they currently have a deal on Scout Mob for $10 off. BONUS!
**** Have you made your donation to the Red Cross yet? If not, please donate here*****