This week has started to get cold in Nashville. Instead of just running in and out of my car I find myself having to put on a jacket. Because I'm feeling cold and I have a desire to feel cozy (but do it in style) here is a round up of some of my favorite kitschy sweaters from Etsy!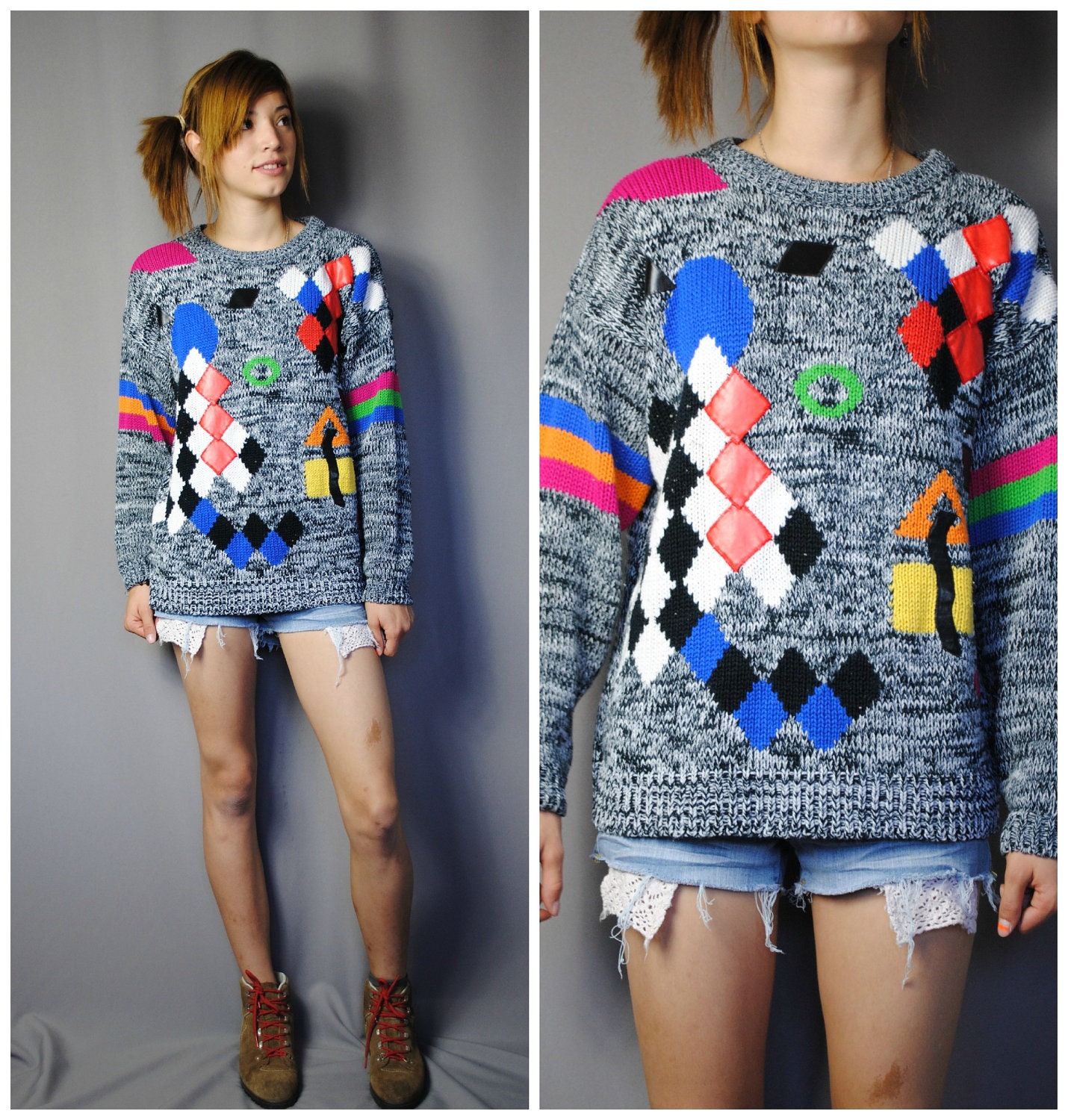 How awesome is this bright mish-mosh of a sweater? Because it features just about every color you can wear it with everything! Although, I am partial to how they styled it in this photo. If only I could get away with cut-offs in the winter!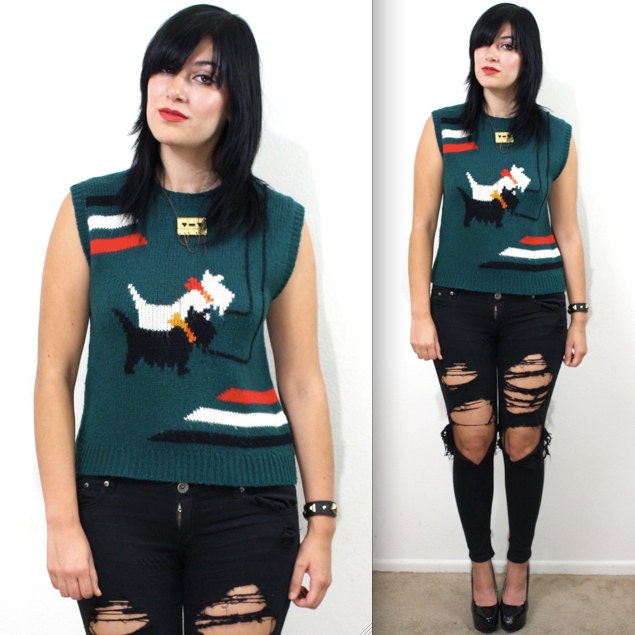 Everyone likes a sweater with Scottie dogs on it! This also has one of my favorite color combos- teal and orange. Personally, I'm not a fan of the pants (but that's OK they aren't selling those). This would look great over a collared shirt!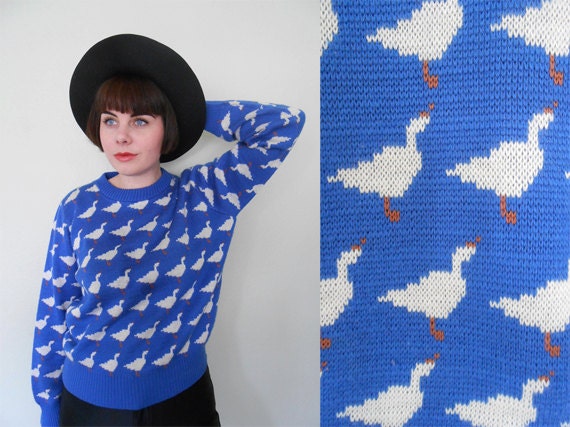 And sticking with our animal theme how about this awesome duck sweater?! Also, what is the deal with really pretty women modeling awesomely ugly sweaters? 'Cause we have yet another cute and stylish model here.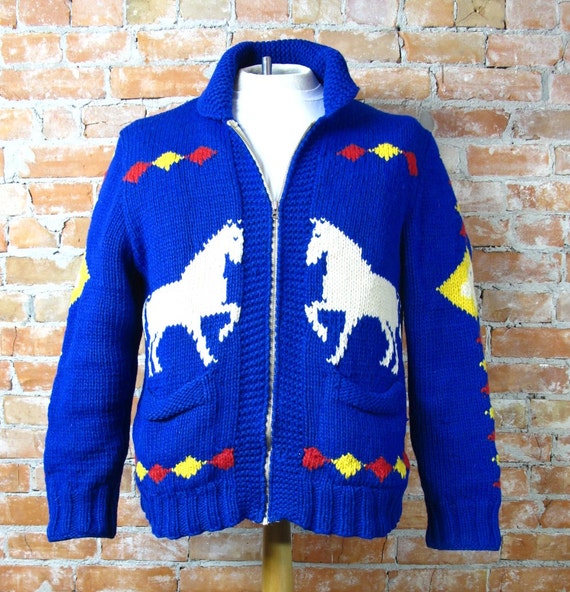 Every girl needs a sweater with horses on it! But this one is $150 and that is insane. I can get a brand-spaking-new fancy sweater for that price.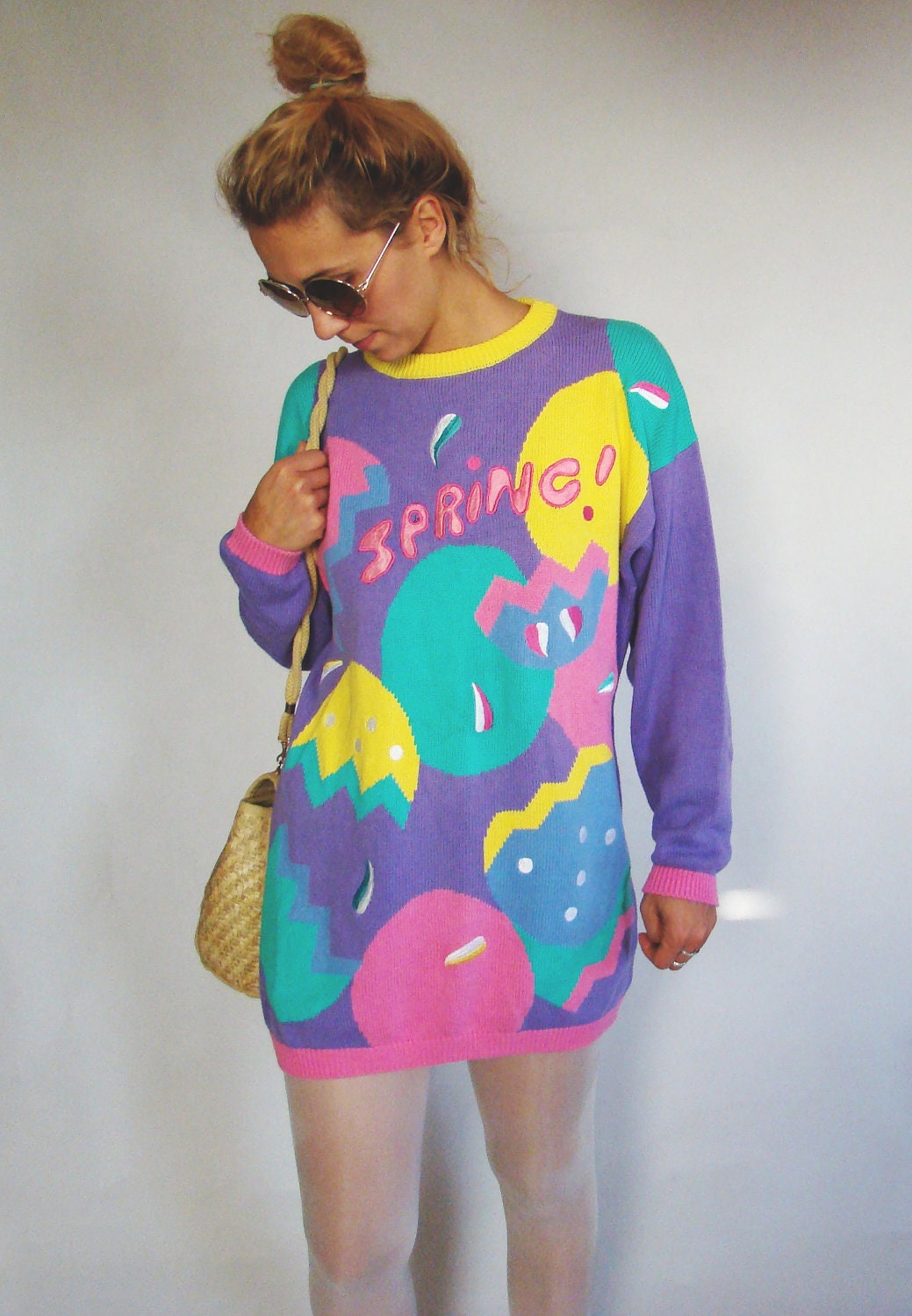 And this pastel baby is fabulous! I've seen so many ladies out there rocking this color palette. I'm sure there are a bunch of bloggers who would turn this into something special!
Do you have a favorite sweater that helps keep you cozy?