Last night I had the pleasure of seeing Dr. Neil deGrasse Tyson speak at Vanderbilt University. I've been a long-time fan of Neil. Growing up in New York I frequented the Hayden Planetarium. They renovated it and opened about 10 years ago as the new Rose Center for Earth and Space, and named Dr. Tyson as the director. I remember going with my Dad right after it opened and watching a show narrated by Whoopie Goldberg. I also went hunting for Neil's office with no luck.
Neil was funnier than most of the stand up comics I've seen. He has a natural demeanor that is just funny. He knows how to tell a joke and sell it. Even if that joke is about igneous rocks. Before he even opened his mouth I was in love- he took off his shoes to speak. I'm a firm believer that being sans shoes helps brain functions. I've always removed my shoes for tests, paper writing, or really intensive work. Even at my day job I kick my shoes off when I need to concentrate. I guess this is pretty self-serving, but I feel like he validated my theory and gave it a little clout.
Neil gave a talk on 10 things you need to know about the universe. They were all basic concepts that you
should
know. What Neil did differently was really drive home the point using everyday examples. Do you know how big a billion is? A trillion? A quadrillion?
DO YOU REALLY KNOW
? Earth isn't special. Earth hates us and wants us to die. So does the universe. At some point in your life you have ingested water that came from Socrates urine (well, a few of those water molecules at least). Even though Neil didn't tell me any new information I really like the way he presented it.
I wish there was a way to make sure that every 5th grader got an opportunity to see Neil speak (
I say Neil because I'm pretty sure we are secretly best friends).
He has done an amazing job of advancing science and talking about the importance of science education. I wonder if there are a group of people that just follow him around and go to all his talks, like Phish fans do for their shows. I could get down for a week long Neil-Fest.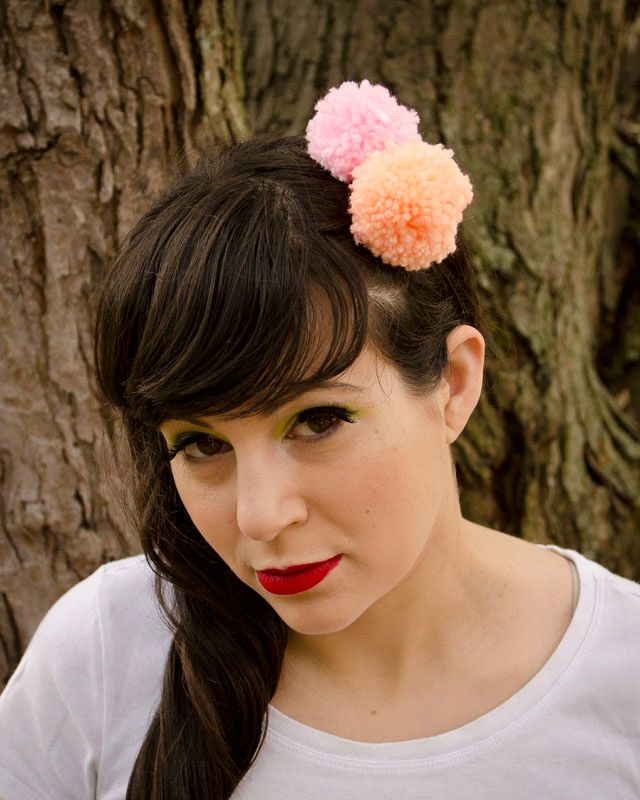 Don't forget to enter the giveaway
here
to win pompom accessories from my new shop,
The BombPom
.