When Steve and I planned our Colorado trip, we knew there would be lots of beer. Both Steve and Matt are avid home brewers and I knew they wanted to geek out over beer. When Matt suggested we spend a full day in Fort Collins drinking all sorts of tasty brews and touring local breweries, how could we say no? So Saturday we headed out bright and early to the New Belgium Brewery. The tours book up way in advance and we didn't have tickets, but we were told if we got there early and waited around, we could get on a tour. We got to the tap room just before 12, gave our names to the hostess and ordered a taster from the bar. Before I even took my first sip we were informed that there was a cancellation and we could jump on the 12:30 tour. Talk about good timing! Also, the tour is free. And filled with LOTS of free beer.
New Belgium is now entirely 100% employee owned and it seems like one of the best places to work. All of the staff were not only friendly to us, but really good friends with each other. Every employee gets a special bike on their one year anniversary so the brewery is filled with assorted bicycles. For their fifth anniversary employees get to a trip to Belgium with their brew-master to try tons of beers. For their 10 year anniversary they get a 6-week paid sabbatical to do whatever the hell they want. That is my kind of company!
Doesn't this look like a church that worships beer? The pointed ceiling, bright lights and mosaic floors made this the prettiest mash tun I've ever seen.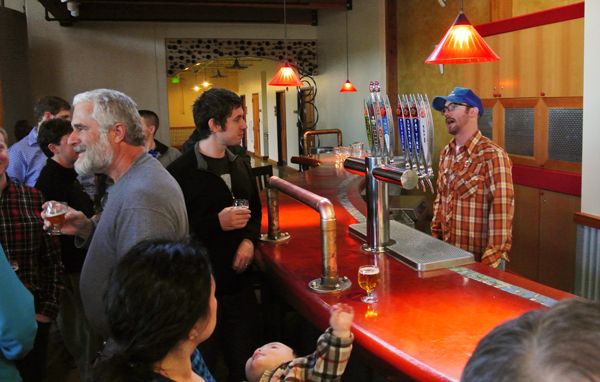 Throughout the tour we got to taste lots of beer. LOTS OF BEER. They were handing it out so frequently that I had barely any time to finish my little tasting glass before they were giving me another.
This is the room where they make all their special barrel aged beers. But look closely at the back wall. Notice something? It is actually an employee rock climbing wall. The story goes that when their first employee hit the 10 year mark they asked him what he wanted and he asked for a rock wall. This person now has the official title of Director of Fun.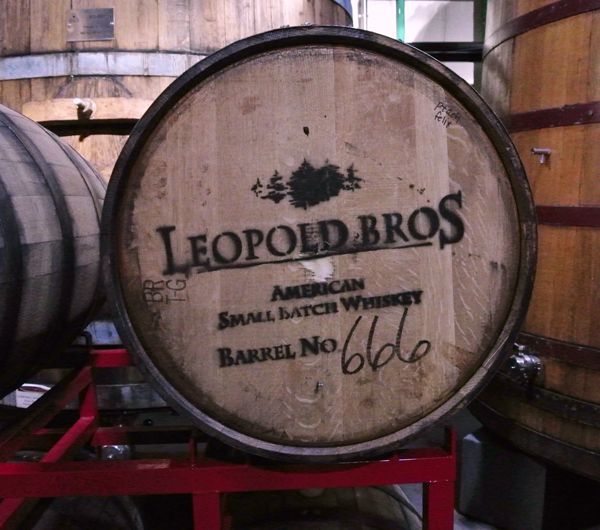 This beer is made by Satan.
Oh hello, I'm just another glass of some fancy-pants barrel aged beer.
I can't even comprehend how much beer is inside of these silos. I would like to get all Scrooge McDuck on them and put on my bathing suit and go for a dip. If I take a shower first I won't contaminate the beer, right? ;-)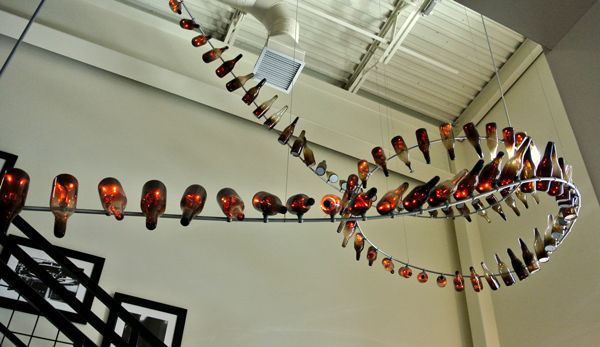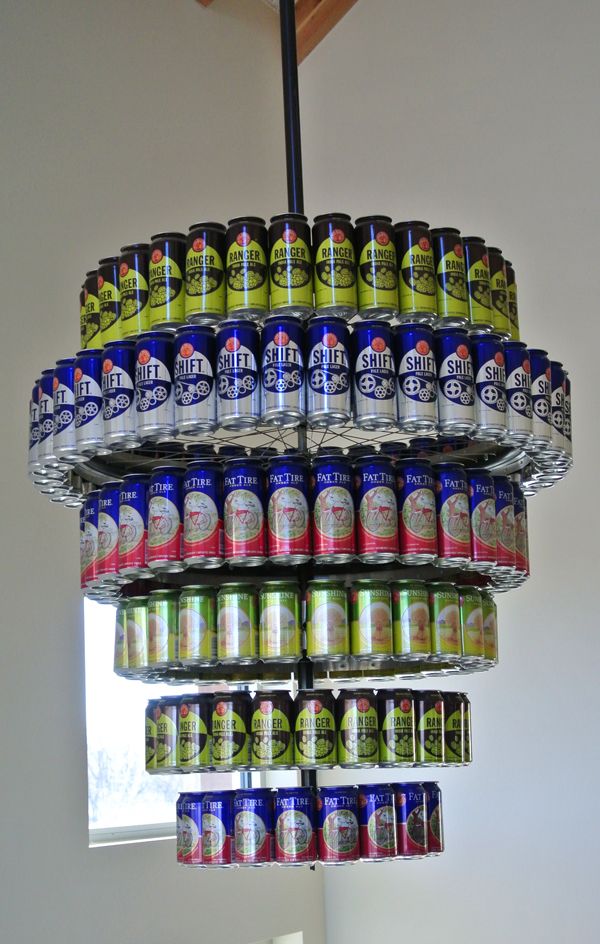 The decor of the brewery was pretty neat. I especially liked all the lighting fixtures that were made out of bottles and cans. This is possibly the classiest dorm decor I have ever seen. Frat boys, be jealous.
Just look at that bottling line. I feel like I could watch factories in process for hours. Perhaps that's why I always get sucked into Unwrapped on the Food Network.
And the best part/most random moment was the celebration of "Jean Shorts January." This event is celebrated by the staff in the tap room who were all wearing jean shorts. If a visitor chose to participate and cut their jeans to shorts right then and there, they would take home some free tasty beer. This poor fellow is loosing his pants for some suds. The jeans weren't doing much for his shape or butt so I think he made a wise choice.
If you are ever in the area, go on the New Belgium tour. It is the best brewery tour I have been on and has the best ending. SPOILER: you go down a giant spiral slide.